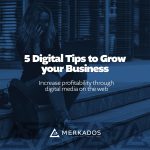 Importance of having a good website.
Better to have no website than to have a bad website.
Franckensites: how do they happen?
Target.com – One small change that they could change to do better?
SEO – Social Media Marketing.
Why SEO is important?
What is SEO
What Google does for your website.
How many pages should your website have to start?
Social Media
You get SEO value and social media interaction.
What should you post? What is important.
How do you get more bang for your buck in social media.
Email Marketing
eMail is not dead.
Don't spam your clients.
Great push marketing strategy.
How to do email marketing to get a great response.
Show that you care about your clients.
What not to do with sending emails.
How to effectively build an email database.
Don't value quantity versus quality.
American Idol's secret to improve the performance of their advertising.
Mobile Friendly-sites
More people visit websites from phones rather than desktops.
Mobile Design first.
What is responsive design.
People don't waste their time "battling" a bad website, they just move to another one.
Customization for smaller devices.
Use content marketing
Write content / video / YouTube channel.
Don't get discouraged by low results at first.
How to get results from your content.
Bonus Tips
Install Analytics
Install Google Webmaster Console. How to signup?
Big Call to Action Buttons (CTAs.) What are CTAs?